Reaching "Digital First" Consumers Through Brand Publishing
KLAFFS, a 95-year-old regional retailer of lighting, bathroom and kitchen fixtures, faces competition from big box and online specialty retailers as well as area retailers that compete on price and relationships. A simple corporate website could not address the retailer's challenges and opportunities.
For our next episode of #TheBrandPublisher, KLAFFS will reveal how its online publication, KLAFFStyle, rocketed to 20K monthly unique visitors in less than a year and started driving business results.
Join us August 8 and learn how KLAFFS:
Embraced a visionary B2B/B2C strategy driven by an online media property, KLAFFStyle
Reasserted its position as the area's top home design retailer among major brands and home design professionals
Motivated homeowners seeking best selection, expert advice and competitive pricing to choose an in-store purchase experience
Date: August 8, 2017
Time: 12:00 pm to 1:00 pm EDT
Register by using the form to the right.
About #TheBrandPublisher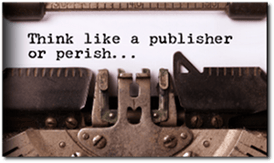 #TheBrandPublisher develops and promotes informative and educational content around each step of the Inbound Journalism framework. We show you and your team how to achieve sales development and customer influence objectives using media and events, while demonstrating measurable ROI from your social media publishing to the C-Suite.
Inbound Journalism connects brand journalism, thought leadership and company evangelism to sales outcomes. Without this direct connection to ROI, marketing programs are vulnerable during every budget review or change in leadership.
More about KLAFFS
KLAFFS was the first home design company to display full kitchen and bath installations, including working kitchens and bath fixtures/faucets that you can test drive. It has been around for almost a century and has showrooms in Norwalk, Danbury and Scarsdale, Connecticut. Visit KLAFFS online at www.klaffs.com.